https://www.sixthtone.com/news/1006089/life-on-the-slow-train-views-of-a-vanishing-china
Qian Haifeng has spent years documenting the decline of China's "green trains" — the Mao-era rail network that remains a vital lifeline for millions of blue-collar workers.
The train is about to leave the station. Through the open carriage window, a young man with greasy, tousled hair peers out mischievously. He appears to have clambered aboard at the last second, his mud-stained left leg still dangling out over the tracks.
The striking scene was captured by Qian Haifeng, an award-winning photographer who has spent years documenting life on China's rapidly disappearing Mao-era rail network.
First built in the 1950s, the iconic green trains are a relic of another age, differing in almost every way from the sleek high-speed rail cars replacing them.
Tickets are dirt-cheap. The carriages are crowded, chaotic, and stifling in the summer heat. It can take hours for the lumbering locomotives to chug between cities.
Yet Qian can't stop riding. Since 2006, he estimates he's traveled 150,000 kilometers by "green train," accumulating 490 ticket stubs and 200,000 digital photographs along the way.
Photographer Qian Haifeng travels 150,000 kilometers across China and takes 200,000 photos to document the last of the slow "green trains." Produced in partnership with Yitiao.tv
The 52-year-old says he feels a deep affinity for the old railways and their mostly blue-collar passengers. For him, they represent a part of China that's often overlooked.
"The green trains are a metaphor for the life of the underclass," Qian tells Sixth Tone. "They're too slow to keep up with the pace of modernization."
Qian's obsession with the green trains began in the eastern city of Wuxi, where he was born in 1968. After high school, he found work as an electrician at the city's first hotel to be established with foreign investment: the Wuxi Grand Hotel.The green trains are a metaphor for the life of the underclass … They're too slow to keep up with the pace of modernization.– Qian Haifeng
The job paid a working-class wage, but it had one big advantage: It gave Qian access to foreign television channels like Japan's NHK, which were specially licensed to the hotel. Inspired by the sumptuous travel documentaries he avidly consumed, Qian started to dream of roaming the country as a backpacker.
Fate, however, had other ideas. Qian was diagnosed with nasopharynx cancer in 2000 and spent the next few years bouncing between hospital wards, undergoing endless checkups and tortuous courses of radiotherapy and chemotherapy.
When he finally got the all-clear in 2006, Qian's wanderlust returned with a vengeance. Aware of the possibility of a relapse, he felt he could no longer put his life on hold.
"Instead of spending money at the hospital, I'd rather spend it on the road," Qian recalls thinking.
His first trip was reckless. China had just opened a new rail line connecting the northwestern province of Qinghai with the Tibet Autonomous Region in 2006, and Qian was determined to see Lhasa's Buddhist temples for the first time. The doctor warned the high altitude could be life-threatening to someone with his condition, but Qian didn't listen.
"I don't worry about what will happen tomorrow, or what will happen next year," says Qian. "I just need to go out and take a look while I still have the strength."
From then on, Qian went traveling every time he could get a break from his job at the Wuxi Grand. Whenever possible, he rode the green train.
At first, riding the old railways was simply a way to reduce costs. The green trains are the cheapest transportation method in China, and to this day Qian only makes 2,000 yuan ($290) per month as an electrician.
Though onboard coal stoves keep the old trains warm during the winter, these trips were rarely comfortable. At peak times, green trains are often packed and noisy, the floors strewn with luggage, vendors' merchandise, and piles of trash.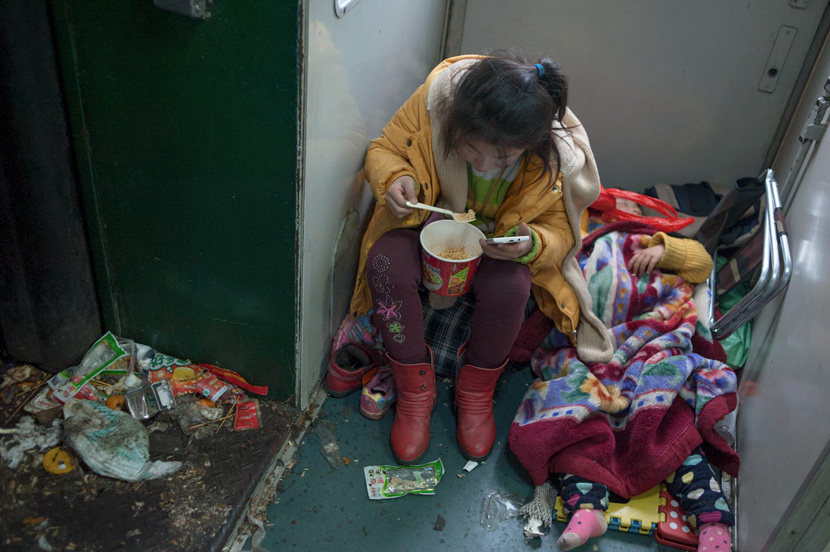 Train 3316 from Huaihua, Hunan province to Wuxi, Jiangsu province, Feb. 27, 2015. Courtesy of Qian Haifeng
For the first few years, Qian would ignore the chaos around him and drink in the scenery through the carriage window, snapping away on his secondhand Nikon. He'd bought the camera soon after his daughter was born in 1995, and he'd gradually become a keen shutterbug — though he's entirely self-taught.
The idea to train his lens on his fellow passengers came in 2008, when he saw Wang Fuchun's famous photo series "Chinese on the Train." Qian, whose work is now often compared to the legendary Chinese photographer, is frank about the influence Wang had on him.
"I thought to myself: 'I could do the same as Wang Fuchun,'" he says. "Since then, I started to document life on the train."
From the beginning, Qian showed a talent for capturing the inner lives of his subjects. He chalks this up to his blue-collar background, which gave him a sense of kinship with the often-impoverished people he encountered on winding rural lines.
"If you just try to be a hipster by occasionally seeing and feeling the hardness of life, it will only be a short-term memory," says Qian. "It won't reach into the heart."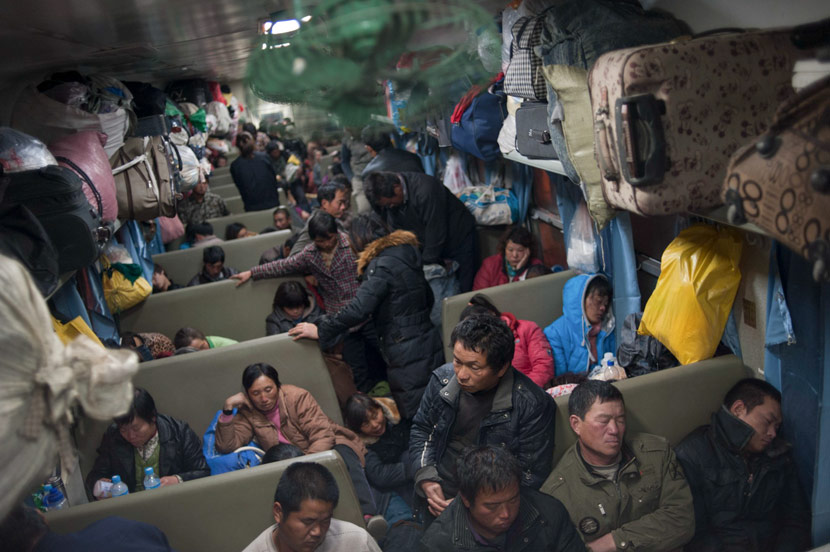 Train L208 from Urumqi to Xuzhou, Nov. 14, 2013. Courtesy of Qian Haifeng
The most memorable journey for Qian was a 58-hour cross-country ride from the northwestern city of Urumqi to Xuzhou, near China's eastern coastline, in 2013. The carriage was crowded with cotton farmers returning to their hometowns in the central Henan province. Every seat was taken, and people were packed so tightly in the aisle that accessing the toilet was nearly impossible.
Qian spent the first night taking photographs, but by the second day he was exhausted. He spent the rest of the trip switching between three equally awkward positions: standing, squatting, and sitting on the floor.
"When you see the positions of these people on the train, you're also seeing my experience — how I ate and slept in the aisle," says Qian.When you see the positions of these people on the train, you're also seeing my experience — how I ate and slept in the aisle.– Qian Haifeng
By this time, however, Qian had started to realize the Mao-era rail network was in terminal decline. In 2010, China had opened its first major high-speed railway connecting the eastern cities of Shanghai and Nanjing. The same year, the green train running between Shanghai and Beijing stopped operating.
"The development of the high-speed rail is actually eliminating the slow trains," says Qian. "The first to disappear are the green trains, which don't have air conditioning."
In 2012, Qian began obsessively documenting the disappearing green trains. Pulling up information from ticketing websites like 12306 and train-spotting blogs, he created a map of China's existing green train routes and tried to visit as many as possible.
But no matter how hard he tried, he couldn't keep up with the changes: Many lines silently stopped running before Qian got a chance to photograph them. Today, China has over 35,000 kilometers of high-speed rail lines, while only 80 of the '50s-era green trains are still functioning.
For Qian, the lack of coverage this transition has received in Chinese media is frustrating. While mainstream titles often gush over the opening of a new railway, the retirement of old trains rarely gets mentioned.
Yet the phasing out of the green trains is quite literally marginalizing entire communities who can't afford to ride the new high-speed network, Qian says.
In most major stations, the platforms are now reserved for high-speed trains at peak hours. People riding the slow train have to catch red-eyes in the middle of the night.
1/6 Train 3070 from Anqing, Anhui province to Beijing, Feb. 19, 2016. Courtesy of Qian Haifeng
2/6 Train 6957 from Qiqihar to Bishui, Aug. 11, 2013. Courtesy of Qian Haifeng
3/6 Train 4346 from Arxan to Baicheng, Jan. 27, 2015. Courtesy of Qian Haifeng
4/6 Train 6345 from Dandong, Liaoning province to Longjing, Jilin province, Aug. 1, 2013. Courtesy of Qian Haifeng
5/6 Train 6238 from Hailar to Taerqi, Inner Mongolia Autonomous Region, Jan. 28, 2015. Courtesy of Qian Haifeng
6/6 Train 1204 from Shenzhen, Guangdong province to Xinyang, Henan province, Jan. 10, 2016. Courtesy of Qian Haifeng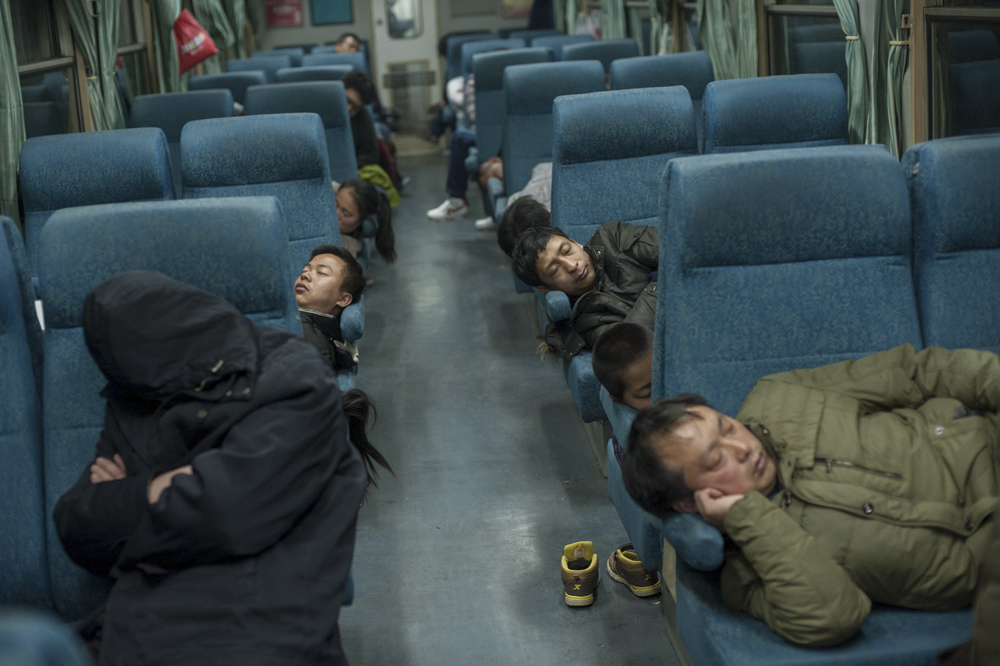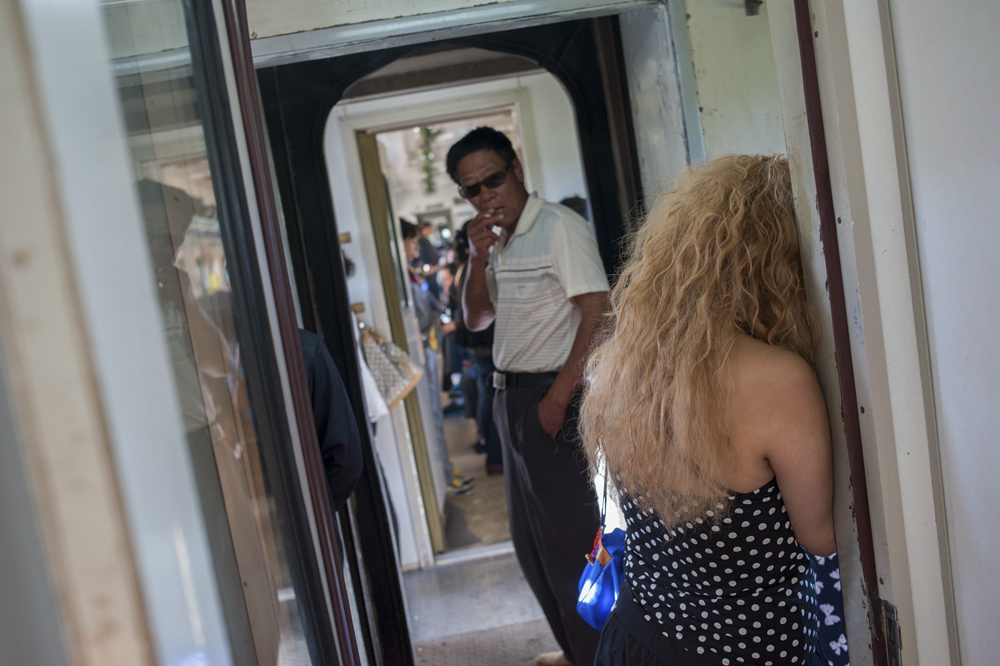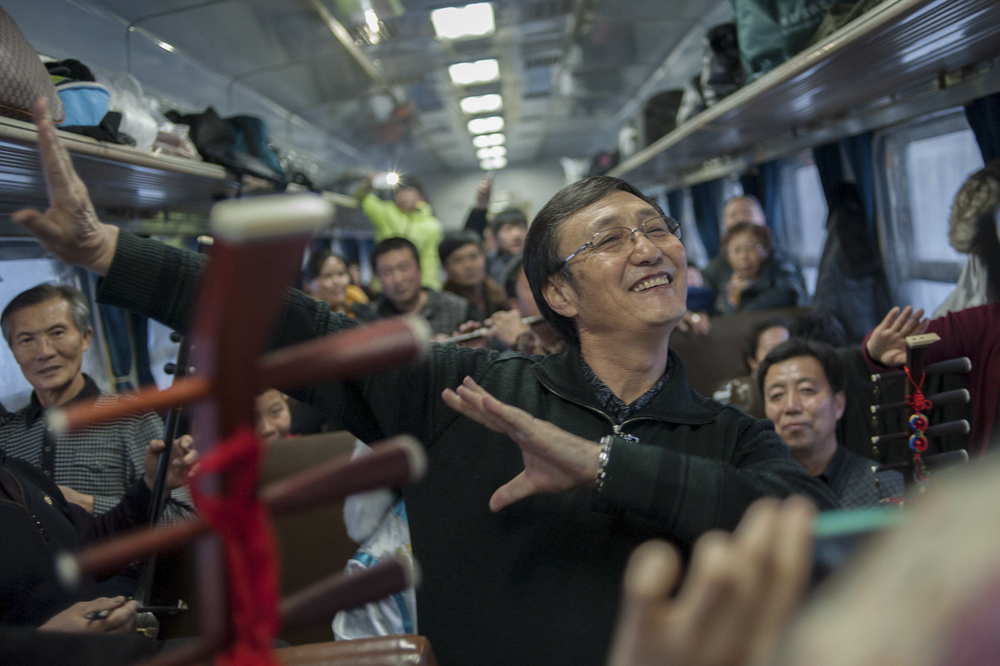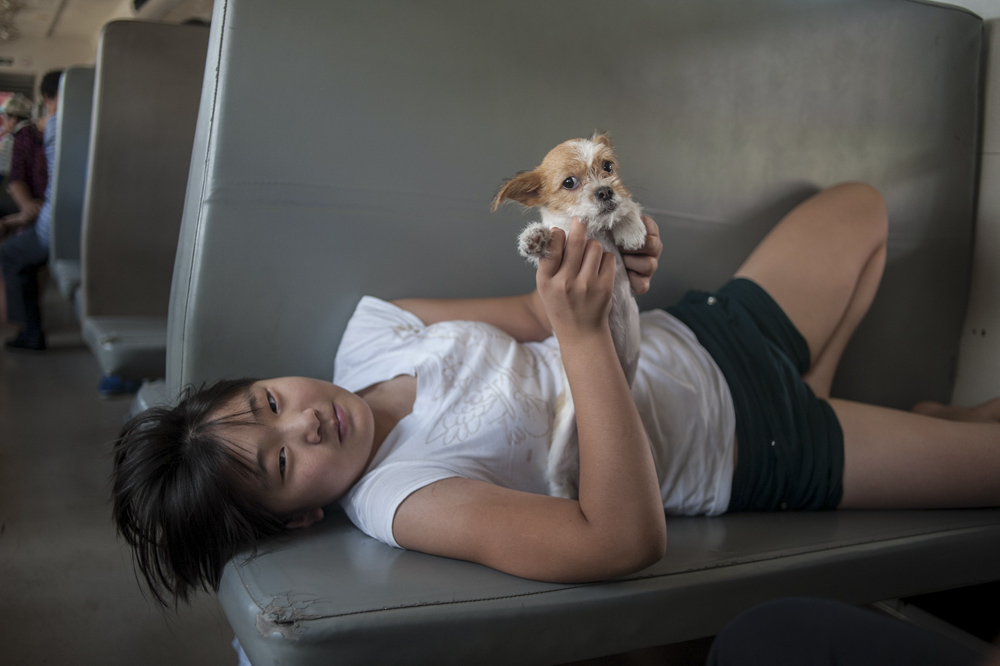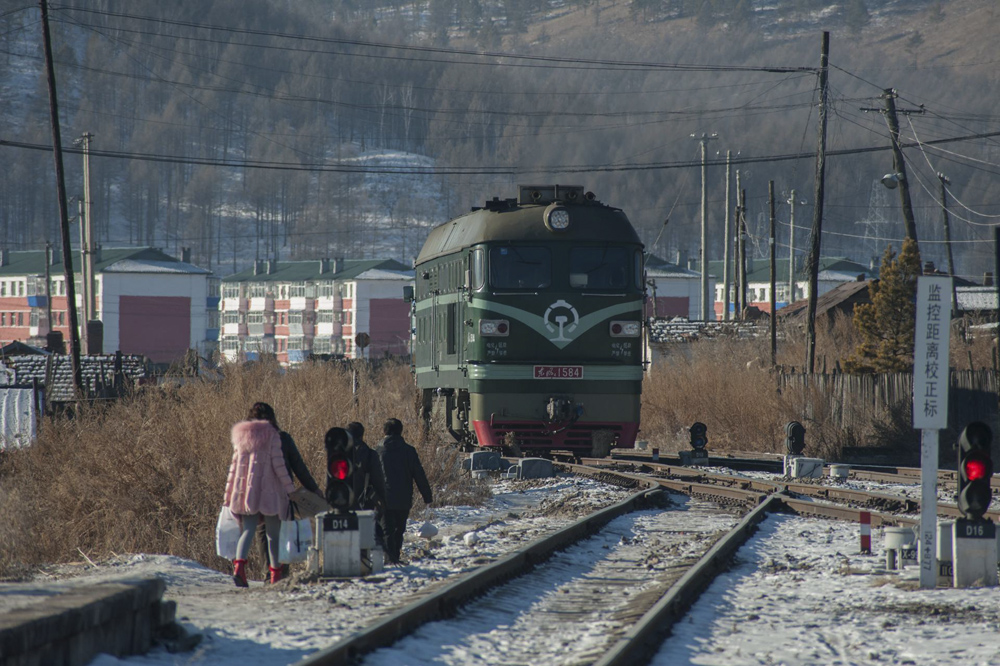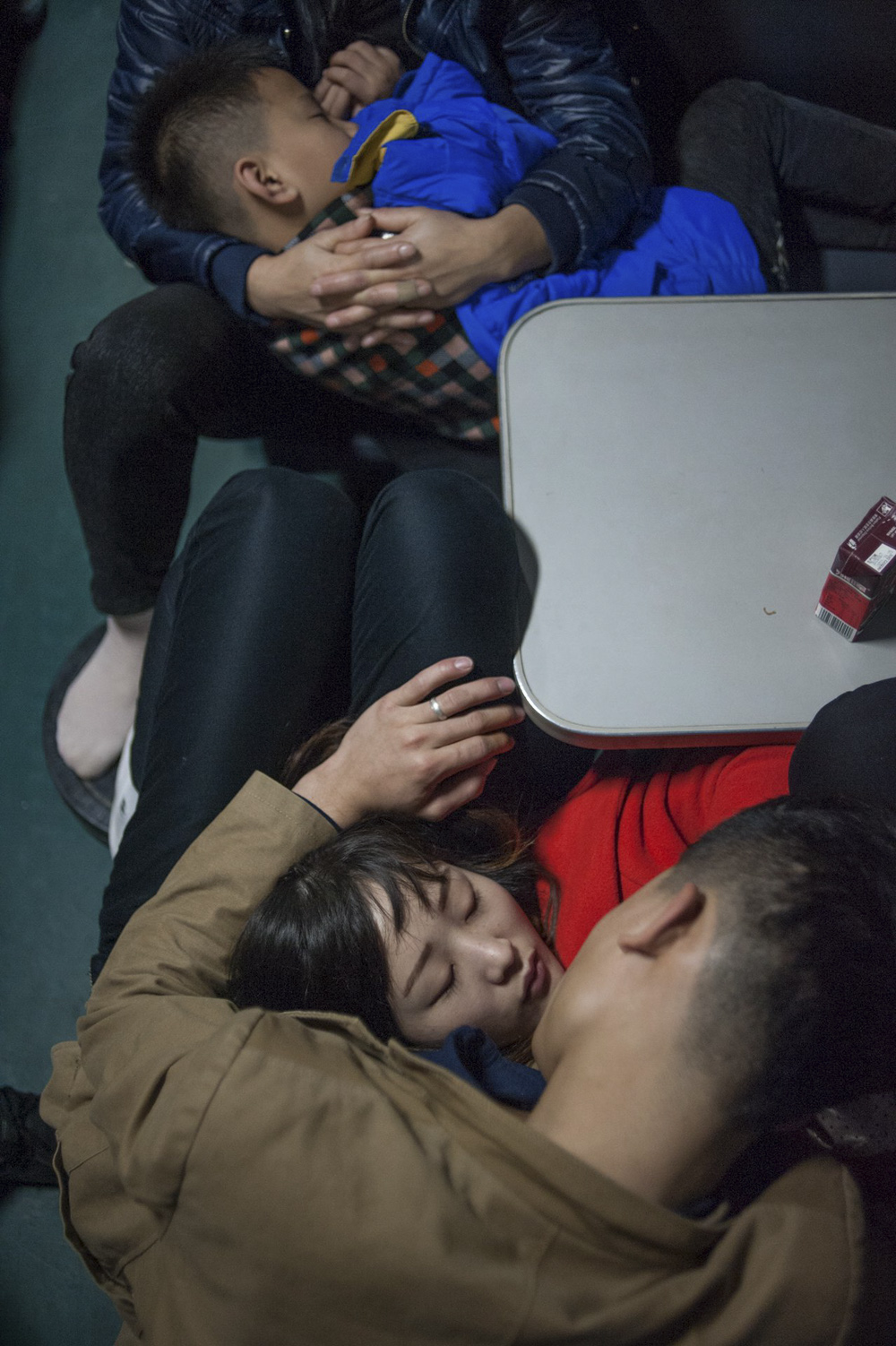 Some have to wait even longer. A few years ago, the photographer met three migrant workers sleeping outside a station. After chatting with them, he discovered they planned to catch a green train due to depart in two days' time. They didn't have enough money to get home any other way.
On China's prosperous eastern coastline, green trains have completely disappeared. They only return during the Lunar New Year holiday, when the government organizes additional long-distance trains to allow migrants to return to their hometowns.
Each year, Qian faithfully documents the annual travel rush: It's the one time when this largely invisible underclass is acknowledged by the rest of society, he says. All you have to do is to board a green train … and you'll understand how many people on low incomes exist in China.– Qian Haifeng
"All you have to do is to board a green train … and you'll understand how many people on low incomes exist in China," says Qian.
The photographer above all worries about what will happen to the many rural communities in western China that rely on the old railways.
In 2014 and 2015, he took several trains in the southwestern Guizhou province, where he encountered many farmers who brought their produce to local markets by rail. While the fare on the green train was 3 yuan, a return bus ticket was 60 yuan — far more than the farmers made each day selling their vegetables.
"Preserving the green trains will preserve the freedom to travel for those underclass workers," says Qian. "Or at least maintain their dignity."
Over recent years, Qian's growing success as a photographer has helped bring these issues wider attention. In 2015, the Wuxi native won the grand prize at the Lianzhou International Photo Festival, one of China's top photography awards. His work now regularly appears in major Chinese media, galleries, and festivals.
Yet Qian acknowledges his dream of saving the country's last green trains is unlikely to come true. At least it's been a good ride, he shrugs.
"If my salary remains the same when high-speed trains become the only option, I'll just have to stay at home, flipping through old photos," says Qian.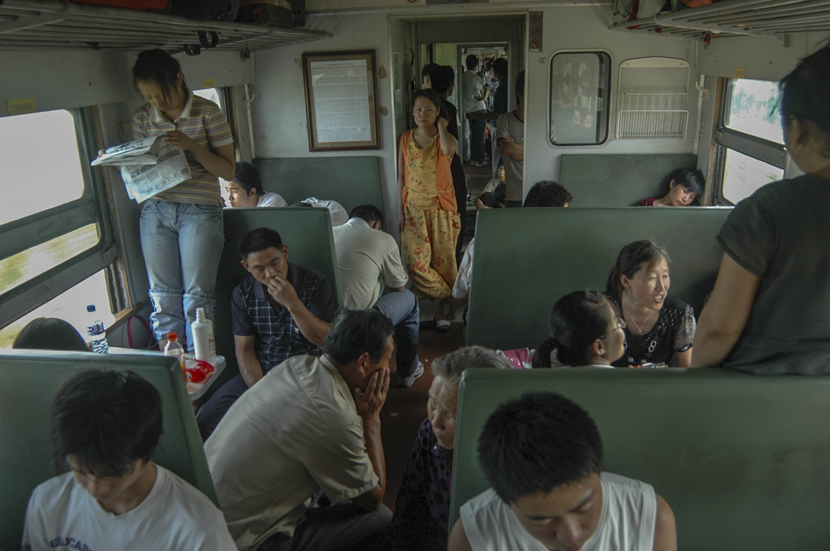 Train 1470 from Xuzhou, Jiangsu province to Harbin, Heilongjiang province, July 21, 2008. Courtesy of Qian Haifeng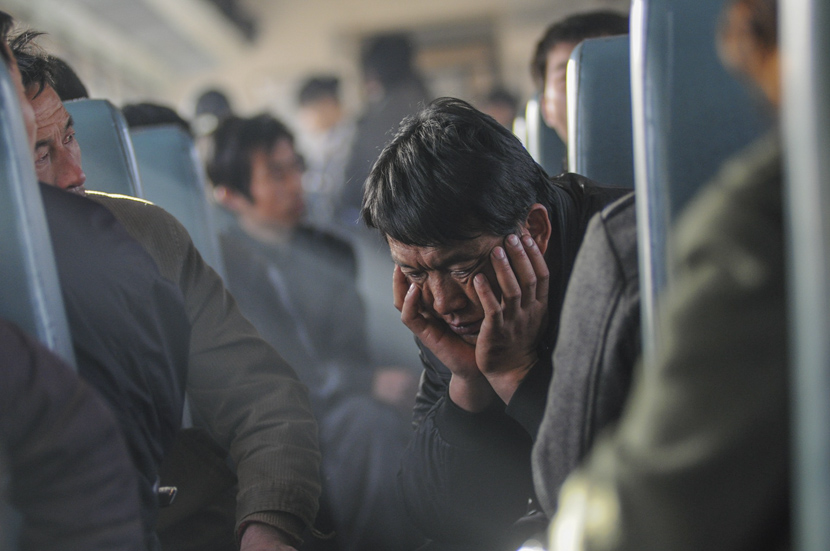 Train 7005 from Yulin to Xi'an, Shaanxi province, Nov. 30, 2010. Courtesy of Qian Haifeng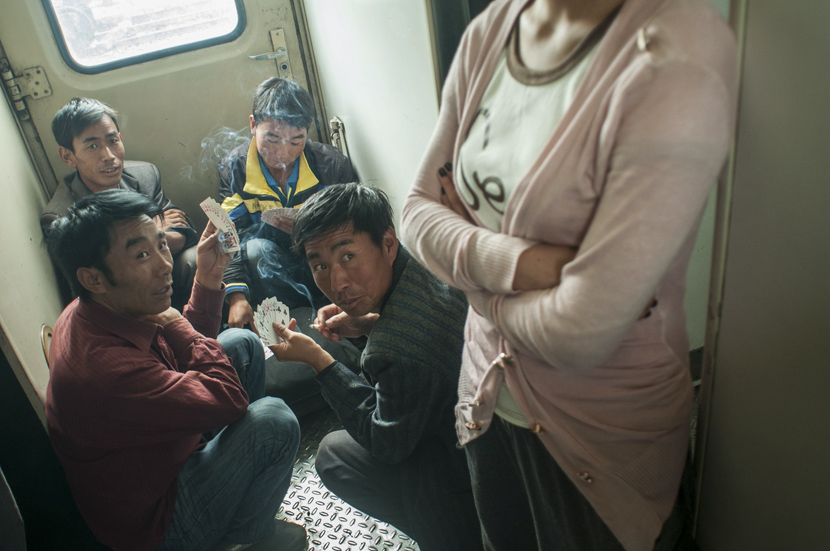 Train 7581 from Xining to Golmud, Qinghai province, July 30, 2012. Courtesy of Qian Haifeng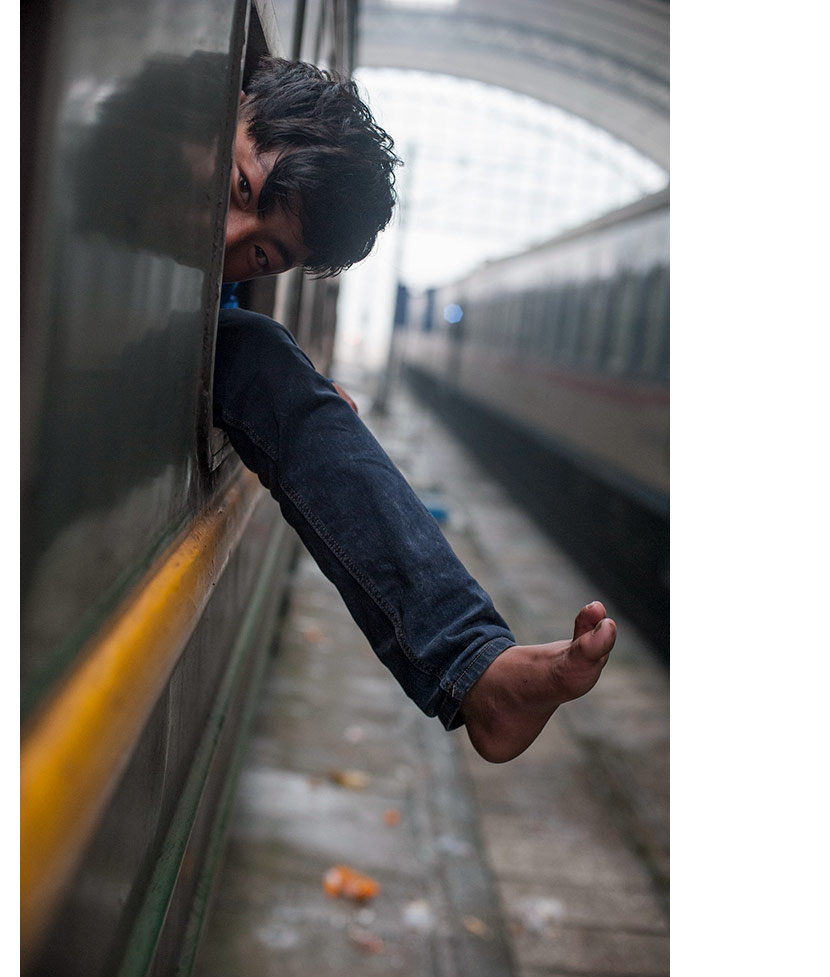 Train L1018 from Chengdu, Sichuan province to Shanghai, Feb. 27, 2013. Courtesy of Qian Haifeng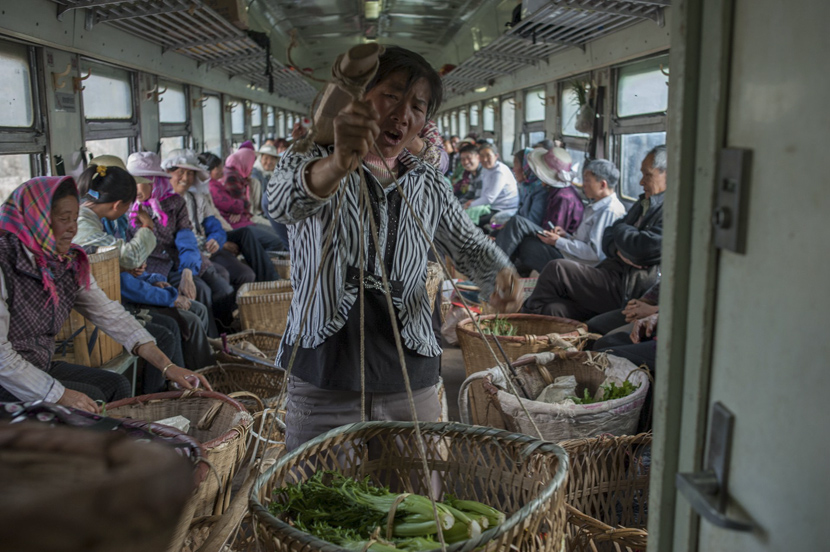 Train 6061 from Liupanshui, Guizhou province to Kunming, Yunan province, Feb. 25, 2014. Courtesy of Qian Haifeng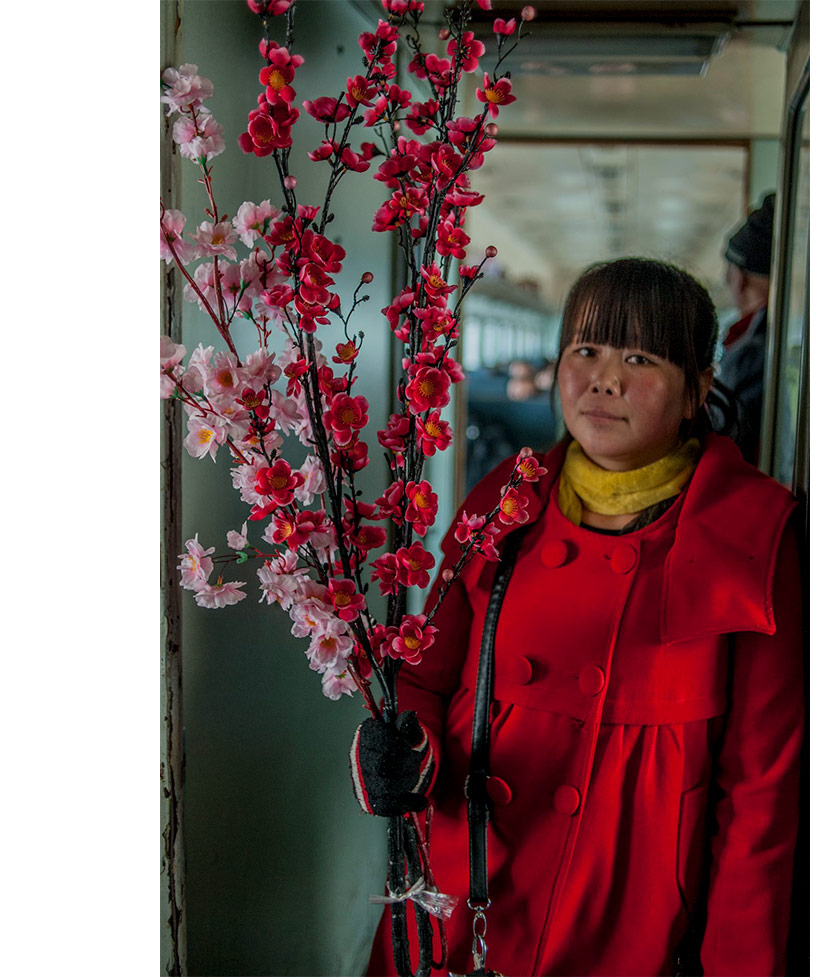 Train 6232 from Xiangfang to Wuchang, Heilongjiang province, Feb. 7, 2015. Courtesy of Qian Haifeng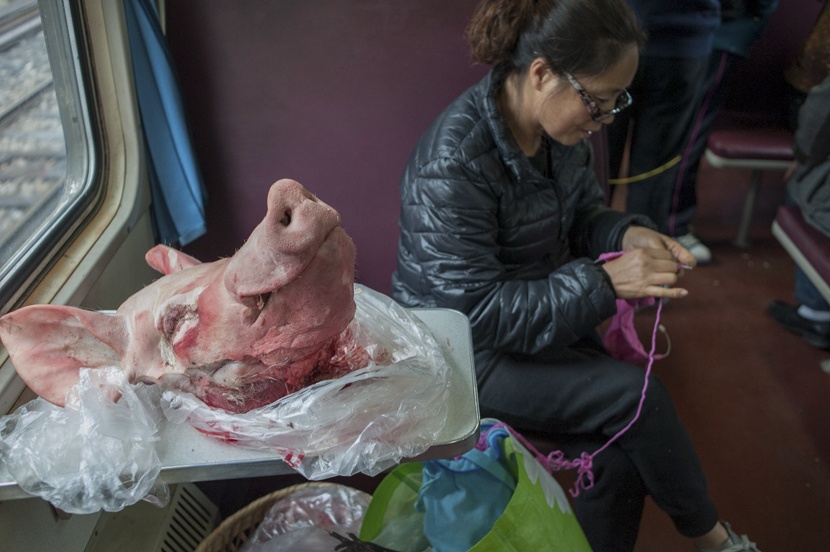 Train 5630 from Zunyi, Guizhou province to Chongqing, Nov. 23, 2016. Courtesy of Qian Haifeng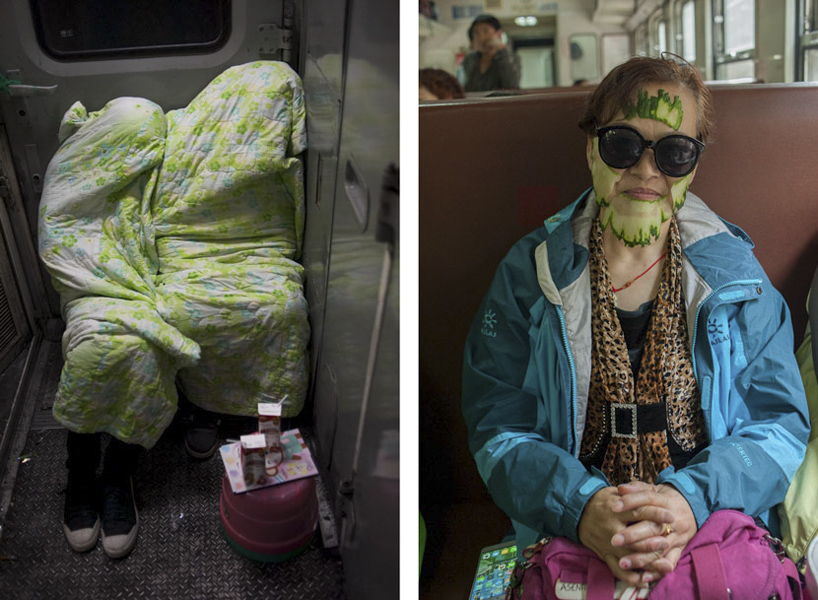 Left: Train 3218 from Chengdu, Sichuan province to Shanghai, Feb. 12, 2017; Right: Train 6063 from Baoji, Shaanxi province to Guangyuan, Sichuan province, May 24, 2017. Courtesy of Qian Haifeng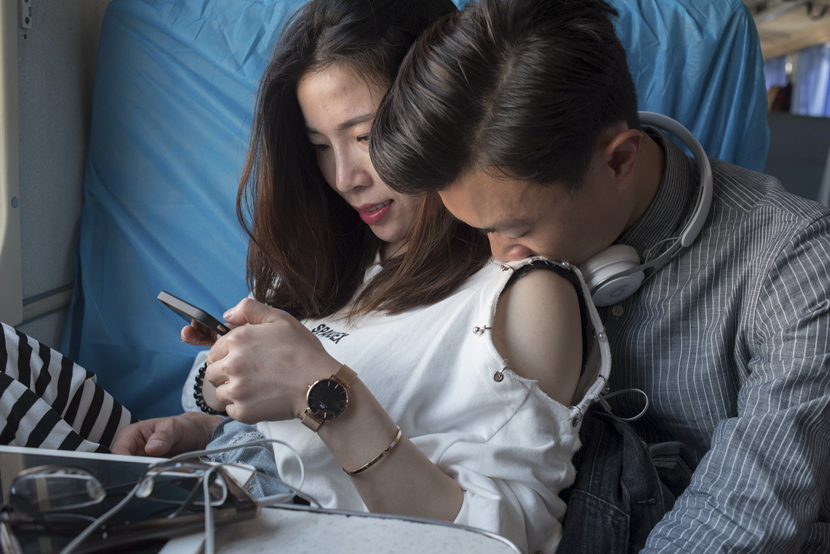 Train 3614 from Dongguan, Guangdong province to Jiujiang, Jiangxi province, March 2, 2018. Courtesy of Qian Haifeng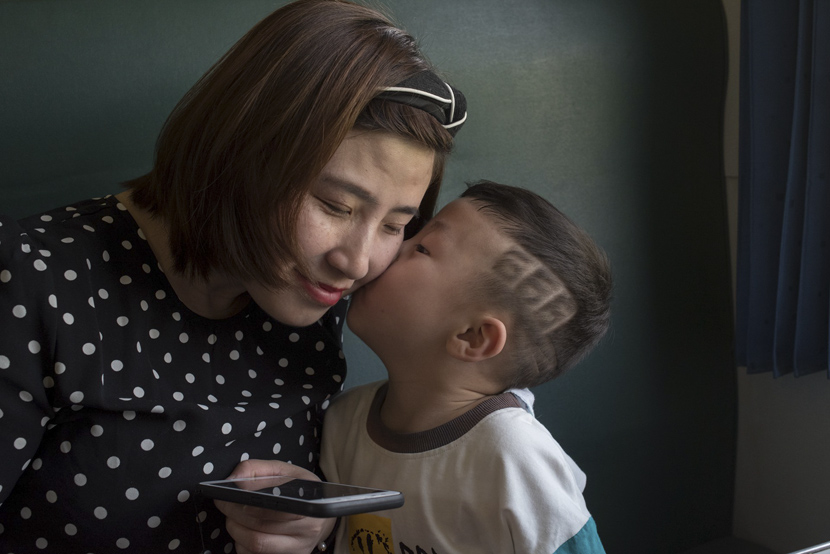 Train K8527 from Wuhu to Hefei, Anhui province, May 3, 2019. Courtesy of Qian Haifeng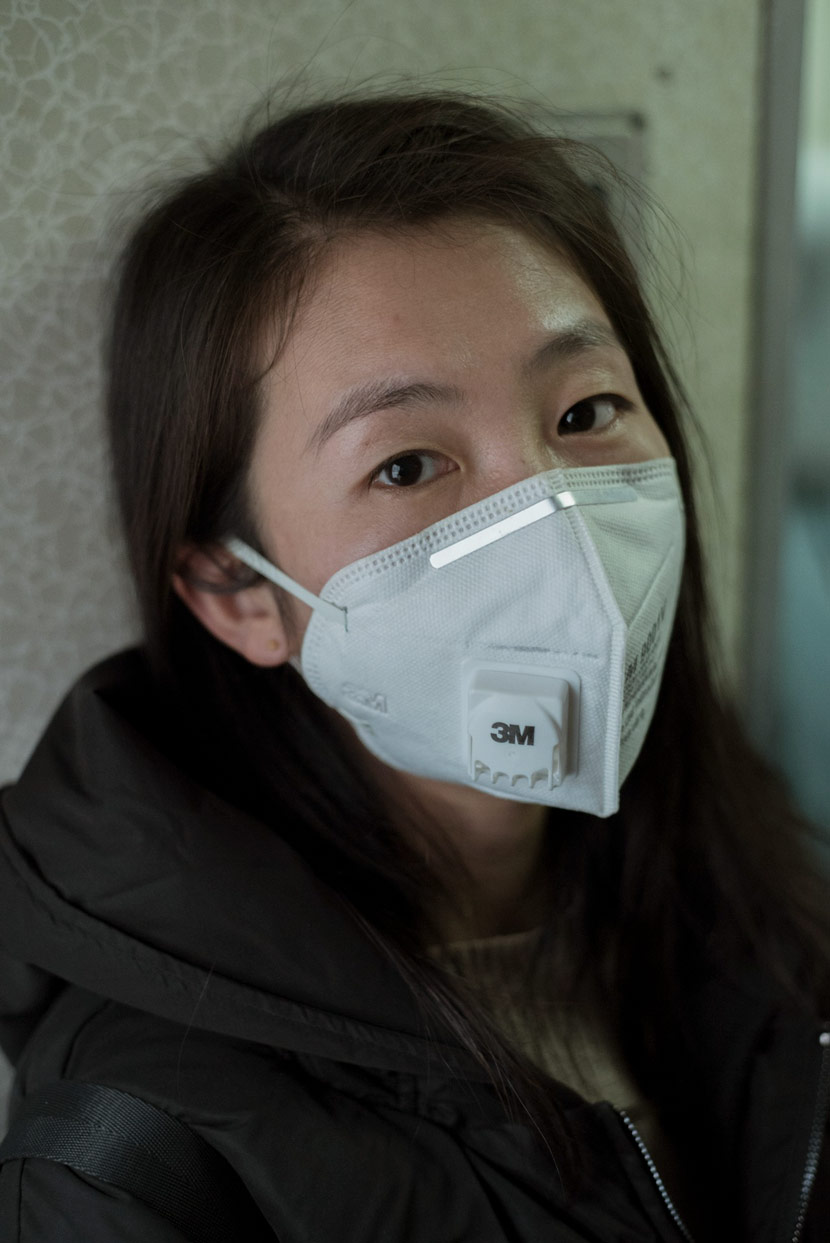 Train 3218 from Chengdu, Sichuan province to Shanghai, Jan. 23, 2020. Courtesy of Qian Haifeng
Editor: Dominic Morgan and Shi Yangkun; photo editor: Ding Yining.
(Header image: Train 8332 from Macheng, Hubei province to Huaibin, Henan province, June 27, 2015. Courtesy of Qian Haifeng)