https://www.scmp.com/lifestyle/entertainment/article/3018338/hbos-invisible-stories-life-singapores-public-housing-shows
Far from the excessive wealth of Singapore's crazy rich citizens, Invisible Stories shines a light on the lives of how most people in the Lion City live
Series creator Ler Jiyuan says it is neither very dramatic nor sensational, with each episode a character study that brings out the life of ordinary people
HBO's Invisible Stories cast and crew (from left) producer Ler Jiyuan, actress Yeo Yann Yann and actor Devin Pan.
It seems not all Singaporeans are crazy rich Asians. There are some that don't shop at Marina Bay Sands. Most do not live in Peranakan mansions.After the guilty pleasure of seeing such excessive wealth and ostentatious living in the 2018 film of Kevin Kwan's novel, there seems to be a desire to see Asians represented more modestly and realistically.The recent Ali Wong/Russell Park romcom for Netflix, Always Be My Maybe, featured two down-to-earth Asian-Americans rekindling a teenage fling. Canada's CBC Television, meanwhile, scored a global sitcom hit with Kim's Convenience, about a Korean immigrant family operating a corner grocer.
Now, Singapore's own government-run Info-communications Media Development Authority (IMDA) is partnering with HBO Asia on a series called Invisible Stories that peels back Singapore's glitter to shine a light on the housing estates where most of the city state's population live.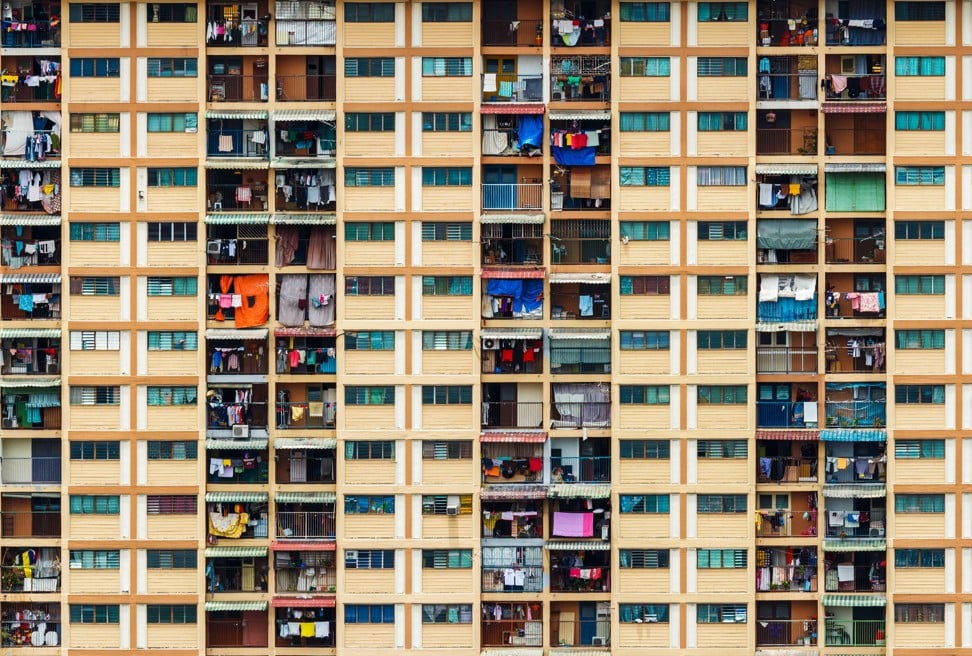 A public housing block in Singapore. Photo: AlamyShare:
The six-part HBO Originals programme will take place in HDB (Housing & Development Board) public housing blocks. They are places series creator Ler Jiyuan knows very well. He is one of Singapore's best new directors and a proud resident of one such government-subsidised apartment.
"Eighty per cent of Singaporeans live in HDB flats," Ler explains in between shooting on location in a neighbourhood kopitiam (coffee shop) in Chong Pang City, a typical estate. "I myself grew up in one in the '90s in a three-room flat. My father was a taxi driver."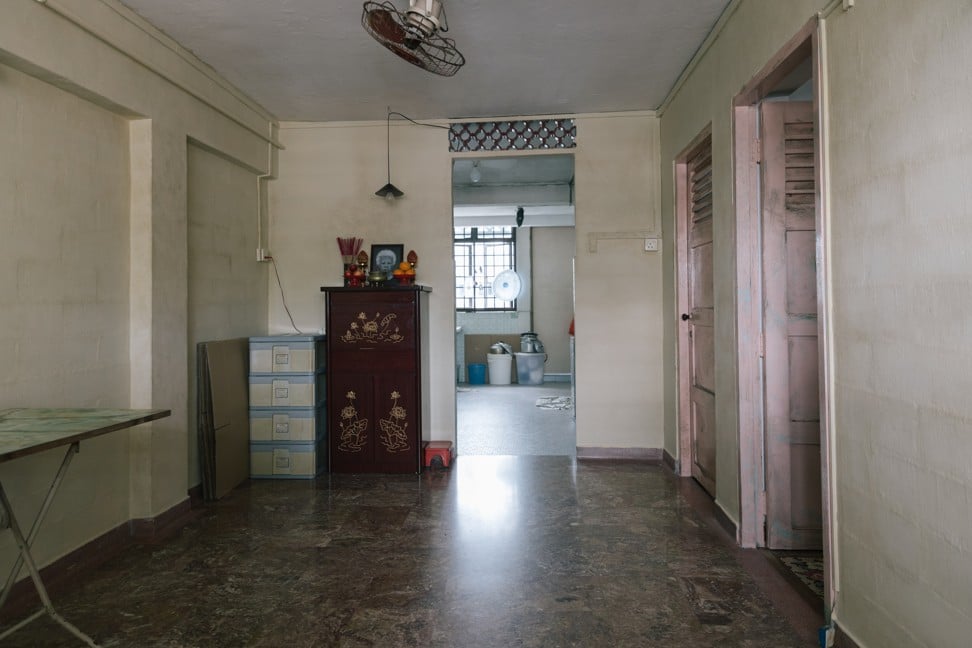 Inside a public housing block from Invisible Stories. Photo: HBO AsiaShare:
Surrounded by modest hawker stalls and makeshift durian stands, he adds: "I eat here. I stay here. I hang out a lot here. These are the inspirations that form part of my story. I just feel it would be interesting for international audiences to see this part of Singapore. The non-crazy-rich side."
He explains that the six episodes are really a series of short films. "That's the whole concept. The stories are emotionally toned down and not very dramatic or sensational. They're pretty much character studies. Our focus is on bringing the life out of these characters, highlighting the lives of these ordinary people."
Instead of a six-part continuing narrative, each episode will have its own story and cast. The first, about a single mother with an autistic son, stars acclaimed Malaysian actress Yeo Yann Yann and Taiwanese newcomer Devin Pan.
"I guess I've always been interested in the subject [of autism]," Ler says. "I have two cousins with autism and they are also non-verbal, even in their teenage years. Only a very small percentage of individuals with autism have those special talents like on TV. So I put myself in the shoes of their family. For them, this is a hard-core commitment. It is emotionally draining, financially straining, especially for those on the lower rung of society. The story is painful and difficult to tell, but I feel it's necessary for us to listen."
This is not a reaction to Crazy Rich Asians. For the record, I loved Crazy Rich Asians. This is just another side Ler Jiyuan
For authenticity, autism experts were consulted throughout to present the real challenges of dealing with the condition. Meanwhile, designers expended much effort to secure a first-generation HDB flat for location. It took two months to find a flat with the original 1970s-style flooring and layout as a setting for the family home.
"I wanted to create a neighbourhood, an old housing neighbourhood so each episode can feature a different flat too. In a way, the stories are tied to the properties," Ler says.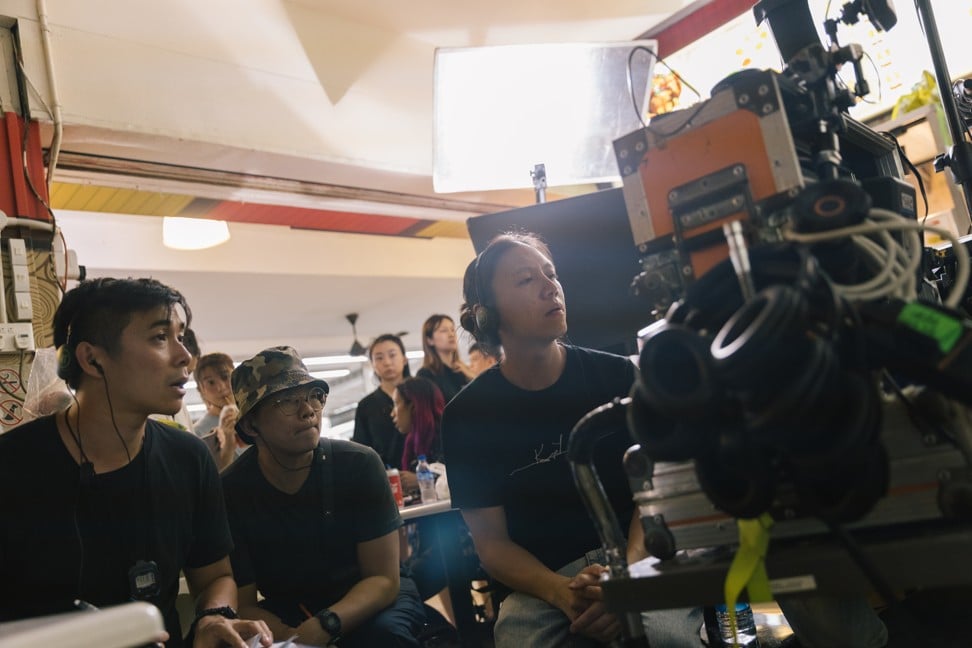 Ler (right) on the set of Invisible Stories.Share:
Realistic social dramas about the underclass are not uncommon, but when it comes to Asians, contemporary media seems focused more on those who have achieved extraordinary economic success or live hyper-wealthy fantasy lives.
HBO is betting audiences, international and regional, will tire of all the conspicuous consumption and want to see more rounded, balanced depictions of everyday Asians whom most can relate to a little more.
"After Crazy Rich Asians, the rest of the world thinks Singaporeans are the richest people in the world," says Jessica Kam, senior vice-president of HBO Asia original productions. "This show is exactly the opposite. It's about marginalised people, all gathered in a little community in a housing estate. But it's not unique to Singapore. I think every society, Hong Kong or anywhere, has its low-income citizens living on the edge of society struggling with everyday life.
"It's really about the humanity. A show like this is not full of stars, it doesn't have glamour, but I think if you do it right, [if] the stories are told authentically and the human elements well written, well acted and well shown, it will make a good story."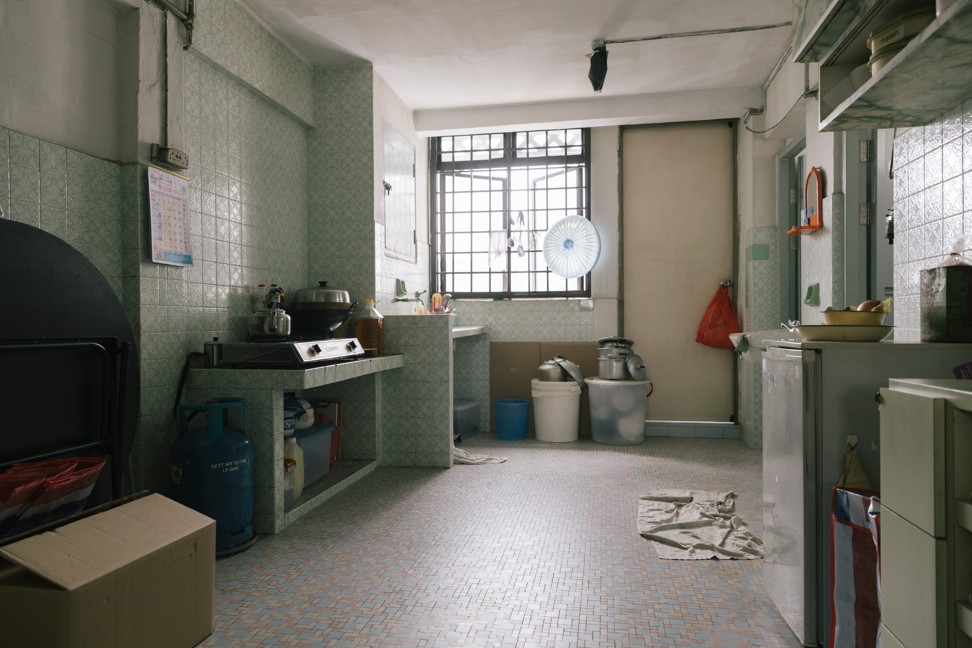 A kitchen from one of the series' public housing flats. Photo: HBO AsiaShare:
Beyond the script, what appealed to HBO was Ler's vision displayed in a previous HBO gig.
"I worked with him on our last project, Grisse," Kam continues. "It's an Indonesian show in English. Ler was one of the directors and we saw his potential. He can both direct and write. That's a big benefit. His previous writing blew me away. Then he pitched this show to us and I felt it had the local colours of Singapore, was as authentic as can be, and there's a humanity that a lot of people can relate to."
Ler himself is too busy to be flattered. It's been a long day on set, in an outdoor restaurant, shooting scenes and doing publicity at the same time. By late afternoon, residents are starting to return home from work. They're blocking up even more space trying to order food or just peek curiously at the camera set-ups.
But before he returns to the directing chair, Ler wants to make one thing clear.
"This is not a reaction to Crazy Rich Asians," he says. "For the record, I loved Crazy Rich Asians. This is just another side."
Invisible Stories is scheduled to premiere later this year on HBO Asia.