Last year, we Sichuanese consumed 300 million rabbits, (70% of the total in China)
I still prefer this hot and spicy rabbit heads I had in Zigong, chopped in halves
Those in Chengdu are cold
The meat on the cheeks, the brain in the skull, the chewy tongues are my favorite
eyeballs, hmmm…okay…
The price is crazy
It used to be 2.5 yuan per head in the 90s, now soars to 12 yuan, same speed of the housing price in Chengdu, reflecting our inflation.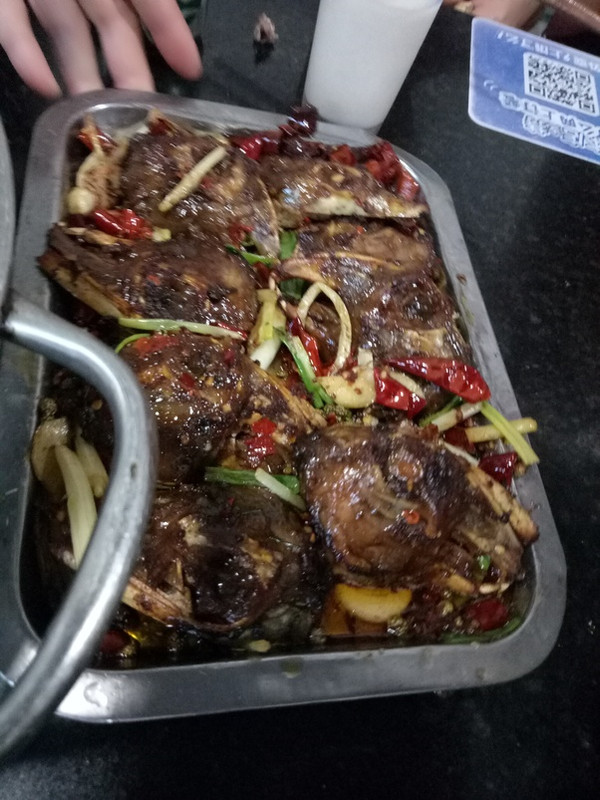 This one is also from Zigong. Still rabbit
Zigong dishes rank the first in Chengdu because they make you uncomfortable after dinner, but more addicted to it after you take the pills.
When picking meat to lose weight, beef is superb, but much more expensive than rabbit.
So, rabbit wins.